We are a locally owned company in Blacksburg providing Southwest Virginia with Home Performance Assessments and Contracting. Energy Check is committed to improving the health, safety, and efficiency of new and existing homes by using the principles of building science, confirmed by diagnostic testing, to maximize comfort while minimizing our impact on the environment and operational costs. We offer Home Performance Testing, Home Performance Contracting Services, and Preventative Maintenance Programs.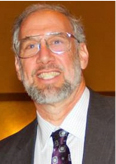 Ed Tuchler
Owner
Owner and manager Ed Tuchler trained in architecture at Virginia Tech before applying his knowledge to practical field experience as owner, designer, and builder of Shelter Alternatives. He created Energy Check in 2007 as a means to advise his clients and community on how to make their homes as healthy, safe, and energy efficient as possible. As owner of Shelter Alternatives and Energy Check, Ed has accepted the 2010 Best Green Business award from Virginia Sustainable Building Network, 2016 State-wide Veridiant Single Family New Construction Project of the Year & Top High Performance Home of the Year, as well as their 9th annual NRVHBA Design Excellence Award. Ed has always been a strong environmentalist and enjoys outdoor activities such as biking and hiking. You can often find him attending regional dancing events, or sharing his love of music with others at the Shelter Alternatives, Inc. weekly jam sessions on Fridays.

Chris Nicholson
Lead Energy Auditor/Director of Operations
Chris earned his B.A. in Biology from Earlham College in Indiana. He is a Qualified Home Energy Score (HES) assessor and BPI certified building analyst. Chris has worked as both an Energy Installer and Auditor making him a great resource for advice and information as you move through considering how to maximize your home's performance as a system. As Director of Operations, Chris takes extra efforts in coordinating all aspects of your project from providing detailed reports to expert recommendations to supervising through completion and satisfaction. When not working on residential energy efficiency solutions, Chris enjoys spending time with his wife and three small children, permaculture gardening, and raising pigs and chickens at his Christiansburg home.
Kimberley Boyer
Marketing and Administrative Coordinator/Community Educator
Kimberley Boyer assists Energy Check in meeting operational objectives by contributing information and recommendations to marketing plans, resolving office and staff related problems, identifying trends, determining system improvements and maintaining general office function. Kimberley graduated from Western Illinois University with a focus in Education, and Master's Degree in Curriculum Development and Leadership. Kimberley loves working directly with our clients, and engaging out in the community educating people about the importance of energy efficiency and healthy indoor air quality. As a transplant from the Midwest, Kimberley has come to love the mountain terrain and climate of Virginia. In her free time she enjoys volunteering, reading, long walks, and activities that support local businesses, culture, and the arts.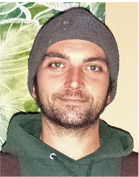 Ian Akers
Energy Installer
Ian has been with Energy Check for over 5 years and is the backbone of our field crew. He has a great deal of knowledge in construction and weatherization work, and has additional education in Building Science through trainings provided by Shelter Alternatives, Inc. and Energy Check. Ian has a very dedicated work ethic with close attention to detail, making him an asset on any project. When Ian is not working, he enjoys reading, woodworking, longboarding and general outdoor activities with his dog.


Ready to start? Contact us now!